Reality Check Interactive
REALITY CHECK is a unique cross-platform social change initiative that combines interactive voting technology and the new character-based documentary Follow the Leader to spark a national conversation about American political realities, the millennial generation, and leadership generally. The basic format for REALITY CHECK breaks the feature documentary film into five episodes that alternate with collective interactive experiences of 5-10 minutes each. Initially a Live Event, REALITY CHECK will then be translated into a Virtually Live Event for simultaneous online participation, and eventually into an on-demand experience for  participants on their computers and Apple devices.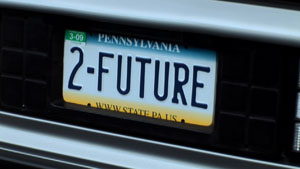 Over the course of two hours, REALITY CHECK involves facilitators leading participants through personal journeys of re-discovering their own political beliefs. Sharing their views anonymously, linked through keypads to their demographics and previous responses, the group engages on a wide range of social and political issues.
A typical, general-audience event will involve about 60% film viewing and 40% interactivity, in 5-10 minute sections between film segments. REALITY CHECK relies on audiences' choosing options, and rating judgments between 1-10, using compact keypad technology. At 3-5 different points, interactive keypads will be used to engage audience participants during each interval. In real-time, people will learn the "real" views of fellow participants split along various demographic lines on issues including political views, gender stereotypes, and covert racism demonstrated within the film.
Actively participating in Reality Check is an end in itself, and benefits our shared democracy by 1) increasing cross-partisan dialogue (We intend to prove by using data collected at events how taking part actually decreases political polarization.); 2) provoking thoughtful consideration of American inequalities in new ways; and 3) encouraging the support, and indeed creation, of future leaders who align more with the qualities we want our leaders to possess.
We are now accepting requests for Reality Check Live Event requests – if you'd like to bring Reality Check to your theater, school or community, please fill out our request form here…